I have found the best place to allow a cable to

enter the cabin is behind the tail lamp.
Remove a rubber grommet and pass the wire through

Make sure you have enough slack in the cable to do the required wiring to the switch.

(Note: Cape York dust from Toyota not fitting rubber grommet on 7 pin cable correctly)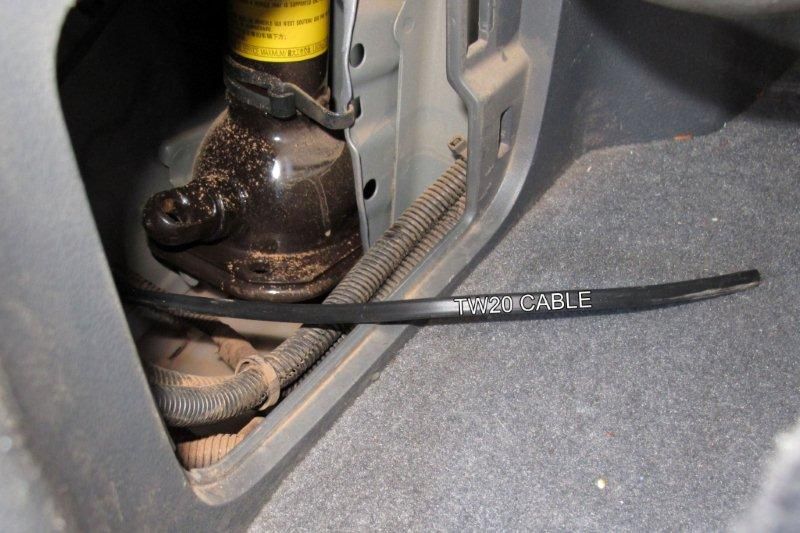 Cut a small hole in the grommet and refit the grommet.

Seal the grommet if required.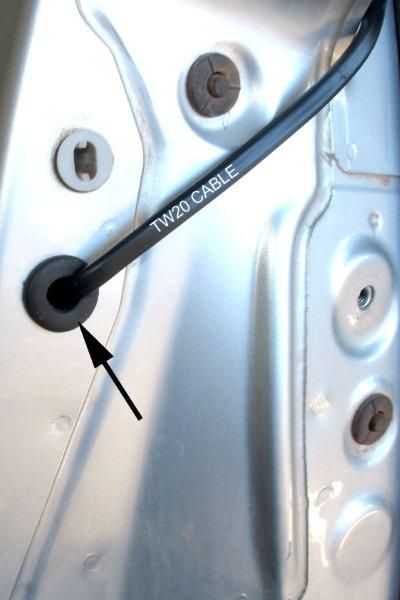 Use silicone to glue the cable in place. Use tape to hold

the cable until the glue sets, then remove.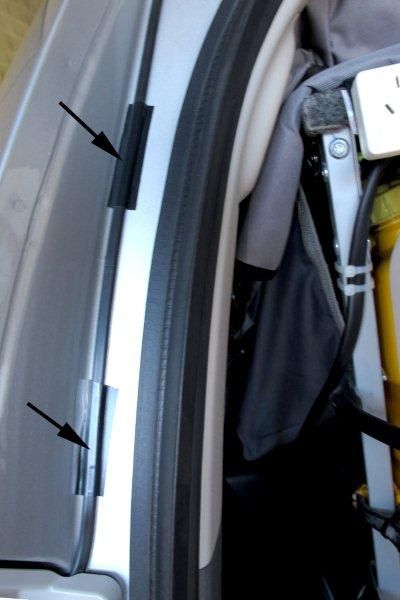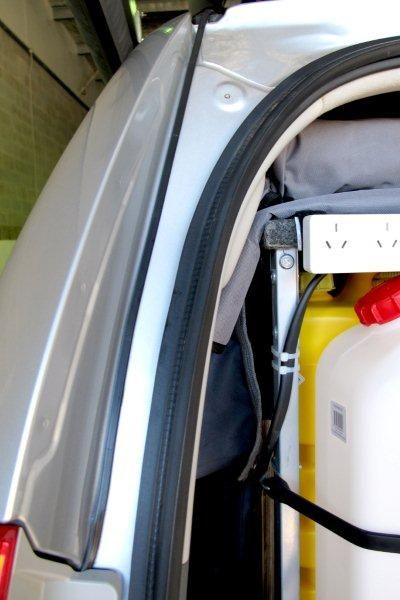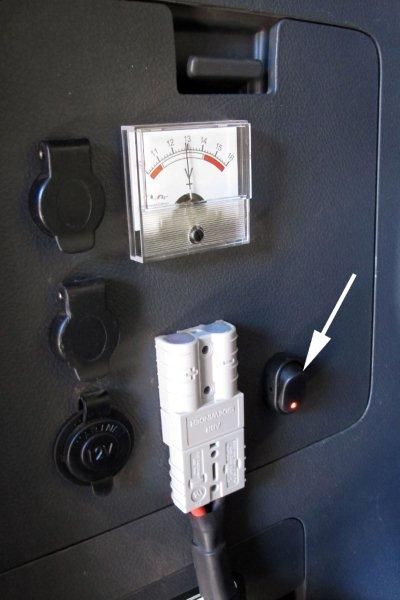 Fit switch / relay or other parts as needed.
Complete the wiring on the roof.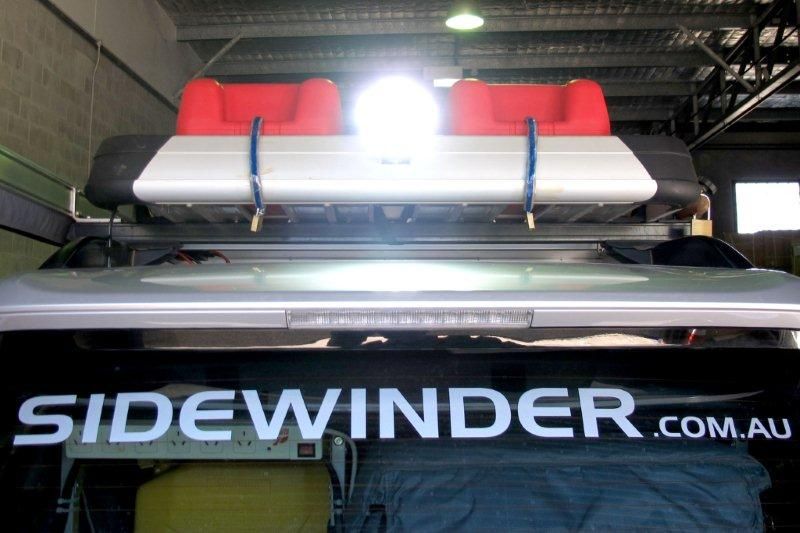 Test the wiring. Remove tape once silicone is dry.
There are options with the switch...

1) As I have done - simple on-off as needed.

2) 3 position 2 way switch (on-off-on) with one supply coming from the reverse lamps. (This will give you ultra bright

reversing lamps with the option to switch them off or on at will)

3) As above but have the switch on the dash where it can be controlled from the drivers seat.

Hope you find this helpful.

Regards

Derek.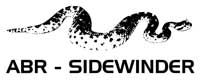 To return to the main HOME page click on this logo.