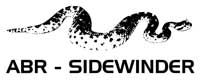 Petrol Battery Charger
We have been asked by many customers to start production again of our petrol powered battery chargers.
We have now finalised design and testing of the new 12V 70A unit.
Australian designed and assembled right here in Brisbane using high quality parts.
Features digital amp and volt meters, adjustable output from 13.5V to 14.6V.
4 stroke OHV engine.
Hi-output low rpm alternator.

Digital Volt and Amp Meters
We have manufactured in bulk our 2 inch round meters used on the petrol charger and will have the meters available to be sold loose. These meters fit in standard VDO and automotive meter housings and cutouts.
Voltmeter is 12V/24V and the Amp meter is 12V/24V 0-100A
Question Time !
Please reply to this newsletter if you think you would be interested in our petrol charger as a DIY kit for approx $200 cheaper than the assembled retail product. We are interested in exploring this avenue. Simply reply and say YES GOOD IDEA so we can tally the results, don't reply for any other reason as it will block the server.