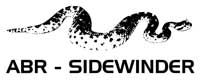 School holidays and Christmas are here again.
This year has really gone by in a flash and here at ABR-SIDEWINDER we have not done all that we had planned to this year.
We have some great products that will arrive in the next few weeks and we will try keep you up to date on these new items.
Arriving the week of the 15th of December are the final parts required to assemble our petrol chargers and we will be hard at work making up a DIY kit and instruction manual for those customers who think it is a good idea to assemble themselves. We already have orders for complete chargers and they will need to go out first.
Due in the next 3 to 4 weeks:
New DBi-120 isolator with remote option.
New Dual Battery Monitor.
Dual Battery tray for the new Prado LC150.
New 52mm Amp meter.
New buss bar.
New 26 LED hand lamp.
New battery insulation covers.
We wish all our customers a great festive season.
Regards
Derek and the ABR team.