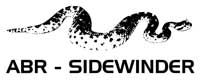 We have some great new products to start the year off, some are simple wiring accessories and others are more advanced electronic products.
We have also assembled a number of petrol chargers and they are available for immediate dispatch.
1) Terminal Connector Strip - these are great to neaten up wiring and have twin bus bars. Ideal for connecting both positive and negative on the same unit.
2) Rubber Elbow Boots - perfect for insulating cable ends where they terminate on a stud.
3) Prado LC150 Battery Cradle - Now available.
4) 12V Petrol Charger - Great for bush camping and back up power.
5) Digital Volt and Amp meters - Same units as used on our petrol charger available loose.
6) Anderson Cover Boots - Keeps plugs clean and dirt free.