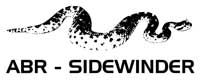 We have been hard at work finalizing production samples of 2 new products as well as manufacturing stock of petrol battery chargers and Prado 150 kits.
We also spent some time over the last few weeks with our overseas factories improving some of our popular items keeping up with market trends and applying improvements from feedback we receive from our customers.
We have many customers that are asking for our dual battery monitor, you will be pleased to know that final production samples are in test and we are scheduled to start full production in the next 10 days. The new monitor features a 3 position switch for battery monitoring of 2 batteries as well as a LINK switch which allows for forced override of battery isolators using negative switching. When used with our DBi-120R isolators the LED on the monitor will mimic the isolator LED providing the driver with valuable information regarding the isolator status.
The 2nd new item is similar to our 30A DC-DC battery charger but in keeping with market trends we now have a 240V mains input included in the one unit. This provides total charging features for camper trailers and caravans. The CAR input will charge the camper battery via an inbuilt diode isolator, when plugged into 240V the charger will charge the battery just like any 4 stage mains charger. One unit providing 2 functions. The first unit will be 12V 15A to meet 90 percent of our customers needs followed by a 30A unit in 2011.