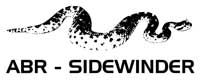 ABR-SIDEWINDER
12V IN-CAR LAPTOP CHARGER 90W
Our new laptop chargers have arrived.
These unique chargers simply plug into a cigar socket and will charge most laptops - the charger also incorporates a USB charge port for phones and other USB powered devices.
Laptop voltage is user selectable and there are 14 tips included + the main charge tip. This gives you a total of 15 tips that should fit almost any laptop. We have done extensive testing and found this to be compatible with most laptops on the market. At this point we have not found one that we do not have a tip to fit.
Please inspect the tip photos and measurements carefully and if in doubt please email us first as we can't accept returns on these products if there is no tip to match your laptop.
The charger can be set to 12V and will supply the output voltage of the cigar socket as well as all the common laptop voltages.