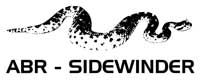 ABR-SIDEWINDER AIR COMPRESSOR
Our air compressors are now back in stock - MK3
We have made 3 improvements based on feedback from customers.
1) We now supply the 8m rubber hose as standard not an optional extra - This is based on feedback from customers asking for a longer hose and one that does not kink.
2) The bags are stronger with a larger front pouch for the 8m hose.
3) The air chucks have stronger springs to prevent leakage from the deflation device if there is tension on the hose.
All other features remain unchanged as the compressor has proven to be a sound performer over the last 3 years.
We have done our best to absorb some of the costs but there has been a slight increase in price.