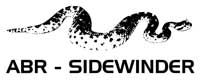 Brisbane Floods and many homes and business are under water.
We were lucky as both our business and home are well above the flood line, all staff and friends have also been very lucky.
Our hearts go out to those that have been unfortunate in Brisbane and the other towns in QLD and NSW that have been flooded.
As far as a topic goes for our newsletter I can only think of one thing important right now and that is safety with electricity around water.
Water and Electricity
If you have had any water damage or even slight water contamination to an electrical appliance DO NOT USE IT. You may think it is dry but it can still be deadly as moisture causes damage that does not dry out on many electrical components.
If you have any appliance that has been exposed to water, rain or flood have it checked by a qualified person to ensure it is safe and usable.
Extension cords, plugs and sockets can all hold water and when used can shock the person using it, so if your extension cords or cables have been wet, do not use them.
Make sure you have safety devices fitted to your home, caravan and trailer to protect you and your family. There are plug in safety devices that can be used on trailers and by people camping in tents.