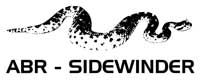 With schools starting again and camping over for many families until Easter here are some handy tips for campers. It is always a chore to store the camping gear and often is done in haste with not much attention given to the equipment. If you haven't already done so, start a gear check list:
 Make a Check List
Take inventory of your gear as your store it, and note any broken gear that needs repair, missing items that need to be replenished, or items that you want to add to the list.
 High and Dry
Storing gear high helps keep it away from rodents and insects. Keeping it dry helps avoid mildew.
 Food Smells
Rodents are attracted to the smell of food and can quickly ruin your gear chewing through it to look for food that is no longer there. To avoid these pests, be sure to air out or wash all gear that smells of food and use mothballs if needed.
 Remove Batteries
To avoid any possibilities of corrosion, remove the batteries from any gadgets and store them separately.
 Where to Next?
Plans for your next camping destination begin with the check list, and with adding any new items that may further your enjoyment of the great outdoors.
Happy Camping!