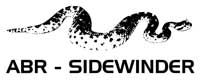 Caravan and Camping Show
We are often asked if we will attend the caravan and camping show in a particular city. While we have attended shows in the past we have not done so for a number or years.
There are a number of reasons for this.
If our staff are at a show this affects our warehouse and distribution for regular customers.
Unsold stock at shows tends to get shop soiled.
Based in Brisbane we can't attend the larger shows in Melbourne and Sydney.
Most of our customers are interstate and order online.
With this in mind we try price our products very competitively and most of the time our prices are lower than many show specials. If you find a product on show cheaper than our list price we will try our best to match or beat the price.
Regards
Derek Bester.